apartments
Agriturismo Case al sole
about us
Residence with smimming pool in the Riviera del Conero
Independent apartments with swimming pool, parking, wifi, play area, five-a-side football pitch, air conditioning, barbecue, reserved outdoor spaces…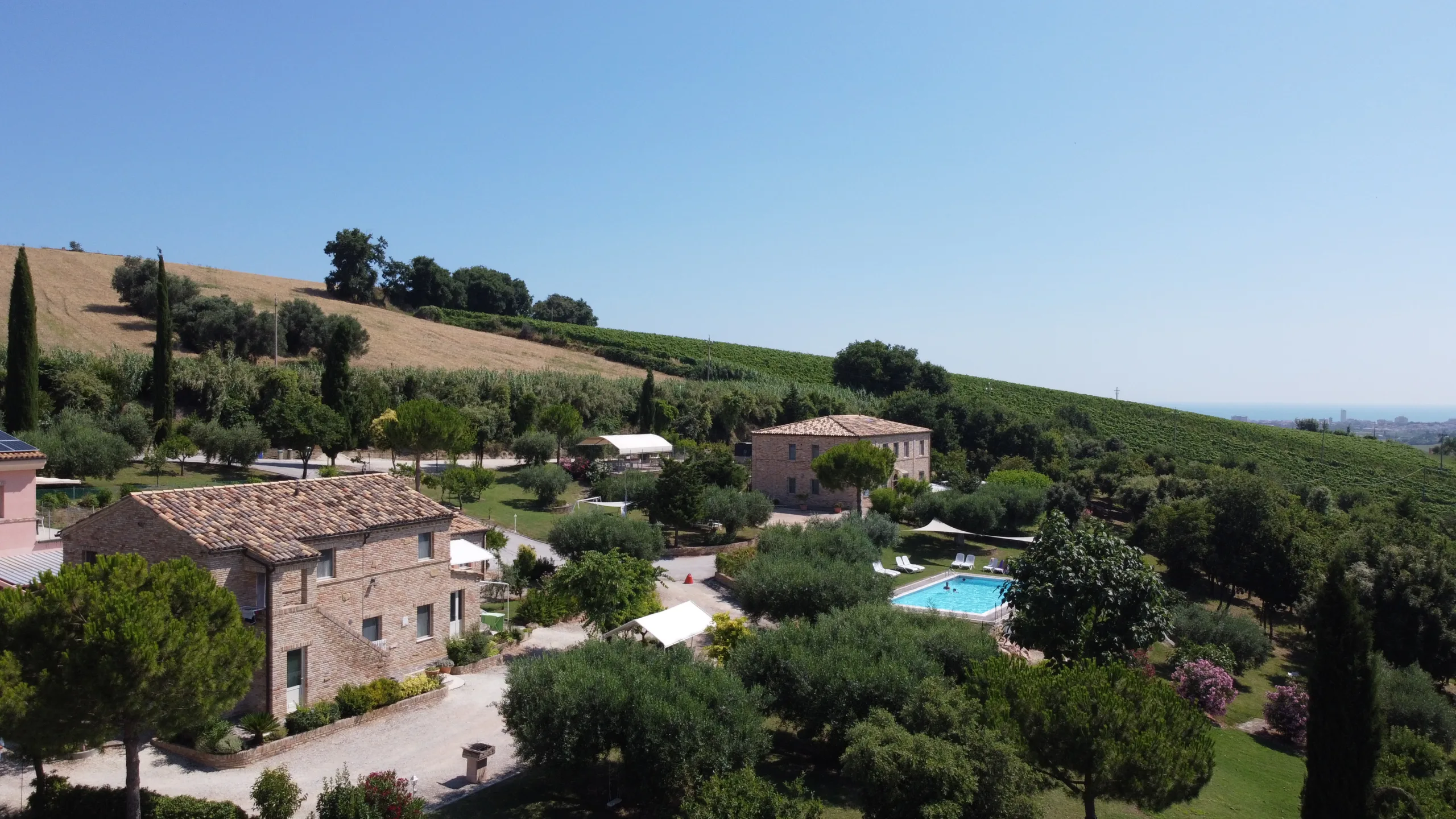 WiFi
Free wifi internet connection inside the apartments and in the common areas.
Parking
Free, inside the structure.
Swimming pool
Free, with two beds reserved per apartment.
Soccer field
Free, natural grass, lightable.
Air conditioning
For a fee, with cumulative tokens: 1 token = 1 euro = 60 minutes for the two-room apartment, 48 minutes for the three-room apartment.
Children's play area
Free, with slides, swings, carousel, playhouse.
Linen
Free upon arrival: sheets, towels, tea towels, tablecloth. Change after 7 nights for stays of at least 2 weeks.
Barbecue
Free, charcoal and firelighters not provided. There are grills.
Heating
Free and available from November 1st to April 15th.
Vegetable garden
Seasonal vegetables for sale.
Lavandeto
Lavender essential oil for sale.
Laundry
For a fee, with tokens, 1 quick wash = 4 euros.
Checkin & Checkout
The arrival time at the property is from 3pm to 8pm.
Departure time is until 10am.
Upon arrival, guests must show an identity document.
Tourist tax: €0.80 per person per night, for a maximum of 7 nights, excluding children under 12 years of age.
Booking rules
Payment summary
You will be charged 100% of the total cost at the time of booking.
Summary of conditions
If you cancel at any time after booking you will be charged 100% of the total cost.
In case of no-show you will be charged 100% of the total cost.
Houses rules
Smoking is prohibited in the apartments
The swimming pool opening hours are from 8am to 8pm, swimming caps required.
Visit Marche
Agriturismo
Case al sole
In Loreto, in the Riviera del Conero.
Agriturismo Case al sole, Via Sciamannata 1, 60025, Loreto, AN